UNIUM launches 7th Influencer Collaborated NFT collection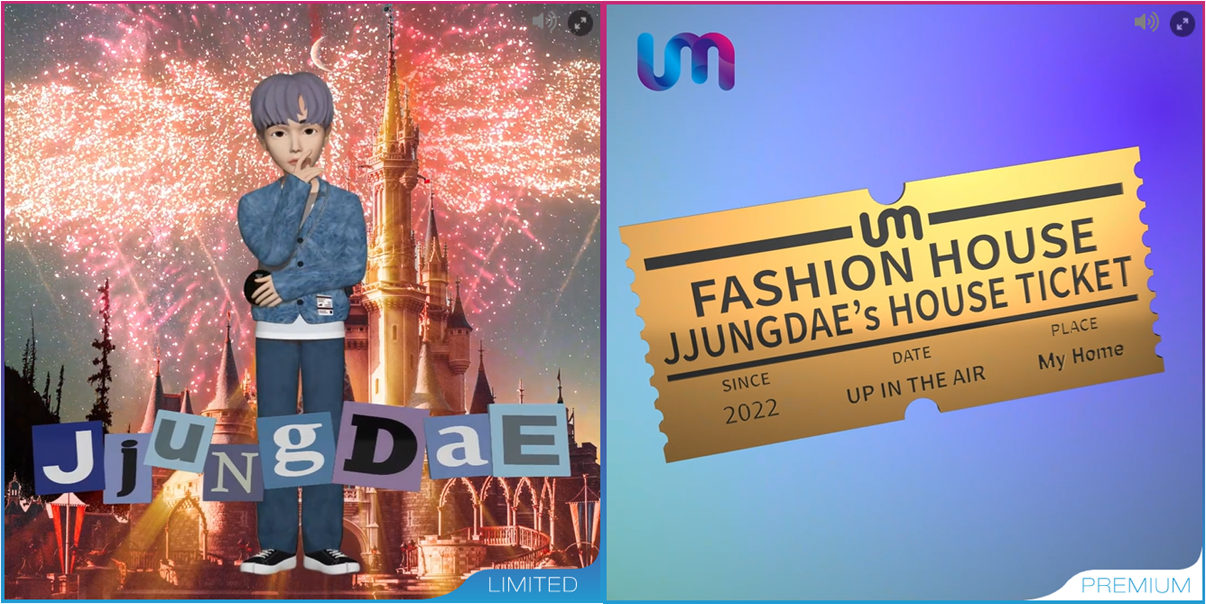 On January 24, 2022, UNIUM, the decentralized nonfungible token (NFT) Marketplace is gaining recognition for its unique collections with influencers, YouTubers, has announced the launch of its 7th NFT collection collaborated with representative Korean fashion YouTuber: JjungDae.
Starting with the first influencer collaborated NFT in October 2021, UNIUM has been continuously launched unique and interesting NFT collections that the material has entirely exclusive and has never seen before.
Their 7th NFT collection has unique features that differentiate it from other NFT products.
UNIUM's 7th NFT collection has collaborated with the representative Korean fashion YouTuber called JjungDae.
JjungDae has started to broadcast on the Afreeca TV platform, P2P technology-based video streaming service in Korea, and has become one of the best BJs in Afreeca TV as a fashion BJ.
In addition to giving fashion advice through broadcast to his viewers, JjungDae has opened a clothing store to provide clothes that his viewers can trust and help people who are experiencing a hard time finding their style.
JjungDae differentiates himself by directly communicating with viewers while operating its community channel as well. With his dedication to directly communicating with his viewers, he has won a special award at the 2015 Afreeca TV Awards.
Now JjungDae is creating its fashion content and advising on YouTube.
JjungDae's NFT collection consists of two versions of NFTs, Premium and Limited.
The Limited version is in a form of an auction and the winner gets JjungDae's private fashion advice and gets a chance to have a meal with the influencer. The Premium version is the NFT that is in a form of a ticket. There are five limited amount of NFT tickets and people who own the ticket will have an invitation to a home party at JjungDae's house.
The UNIUM's 7th NFT will take the UNIUM Marketplace to a whole new level, offering the community a new kind of content. This use of NFTs is industry-unique, offering value by selling something that was never available before. It could potentially set an example for future sales of new media content in NFT form.
About UNIUM
UNIUM utilizes blockchain technology to give digital assets a separate and unique recognition value, unlike existing virtual assets and utilizes NFT, which is characterized by non-interchangeability based on influencers and artists. UNIUM provides an ecosystem where influencers and their fans can exchange and communicate by providing an NFT platform that can trade with various content.